Simi Valley Baby Photographer
Simi Valley Baby Photographer
So excited to share these beautiful photos by Simi Valley Baby Photographer A & J Photography.  One of the great things about working with us is that we have a collection of unique and handmade newborn and baby outfits and props. This little lady wore a variety of our clothing by one of my favorite vendors Indigo and Lace.
We carry sizes newborn – 18 months in both boy, girl, and gender neural styles.  I feel that keeping the clothing simple and mostly neutral keeps the focus on the baby.  I love catching a variety of expressions in children's portraits as well as having them wear something that shows off those cute baby rolls.  They get big so quick, it is so important to capture all those adorable baby features.
This little girl was celebrating her first birthday in just a couple days.  I was thrilled to get to photograph her outdoors right before sunset.  While we offer studio sessions for our baby milestone clients, it is just as beautiful to have the session outdoors.  The light and the scenery make for some really beautiful images.  We like to go above and beyond when it comes to our services.  We help you  hand select your favorite images and can even mock the images up on your walls to give you and idea of how it will look in your home.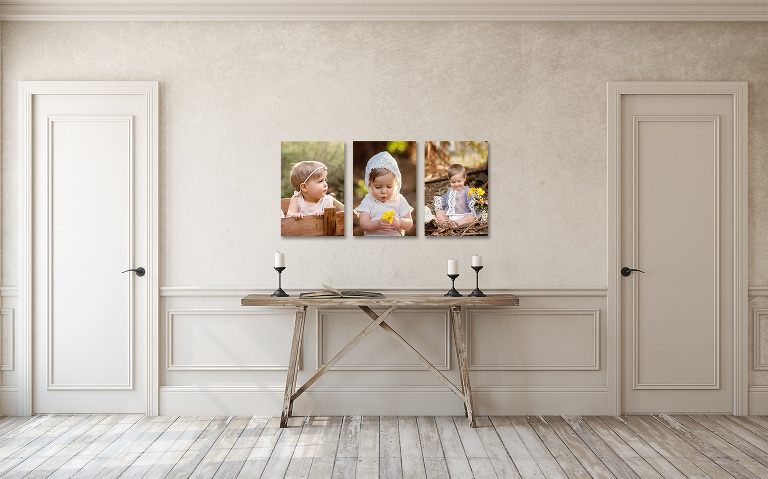 Enjoy this adorable little girls session!