Central Coast Outdoor Maternity Session
Nothing makes me happier than having the opportunity to photograph a growing family.  The weeks just before the baby is born are so exciting and magical.  Expecting mothers are truly glowing but often don't feel that way!  Here in our Central Coast California studio we try to make the process of taking maternity photos as stress-free as possible.  We have a variety of maternity gowns in our "client closet" for you to choose from.  This beautiful Mama is wearing our white off the shoulder Sew Trendy gown.  It's not a secret that whites are my favorite!  It's such a simple and timeless gown and looks gorgeous in the studio or outdoors.  We are blessed with such beautiful weather here on the Central Coast, I like to shoot outdoors as much as possible!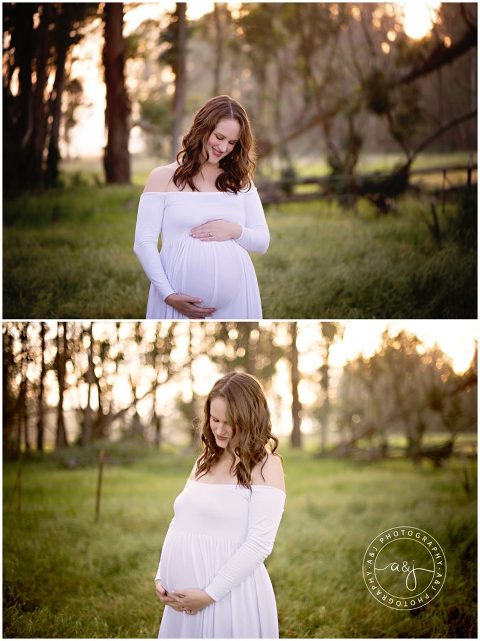 Our Vision
This Mama is expecting a baby girl in just a few short weeks.  Even though the last few weeks of pregnancy seem to last an eternity, their precious baby girl will be here before we know it!  And I'm sure they'll look back and treasure the maternity photos they had taken just before they became a family of four.  One of the sweetest photos to capture is one with big brother or sister with the pregnant mama's belly.  This little guy knows exactly where baby sister is!
We have the mama to be take family photos and photos with her older children, but we want this session to be all about our expecting client.  Growing a child within your body for 9 months creates such a special bond, and it is my goal to document that bond.  I look forward to capturing more moments for this adorable family in the coming months, but for now enjoy these photos!  If your are expecting a baby be sure to contact us today to get more details about a maternity session with us.